The Community Foundation for Northern Virginia awarded $24,480 in Healthy Kids Grants for the 2019-2020 school year to address the main causes of childhood obesity by supporting programs that increase physical activity and/or improve nutrition in Northern Virginia public schools. The 2019-2020 school year is the ninth annual Healthy Kids grants cycle, with a total of $162,725 awarded to date.
ACPS - FACE Center - Francis C. Hammond Futsal Clubs, $1,800
City of Alexandria
This project will increase the physical activity of 30 6th-8th grade students attending Francis C. Hammond Middle School (FCH) by engaging them in futsal (indoor soccer) during colder months when opportunities to be active are limited.
Alice West Fleet Elementary School – Fleet Flyers Morning Run Club, $1,621
Arlington County
Alice West Fleet Elementary will create the Fleet Flyers morning run club to 100 grade 2- 5 students to increase physical activity opportunities at school. The program will foster a love of exercise, positive peer socialization, and cultivate a sense of accomplishment among participating students.
Carlin Springs Elementary School – Food Day at Carlin Springs Elementary School (CSES) October 18, 2019, $2,000
Arlington County
The goal of Food Day is to build awareness of and inclination for healthy choices and gauge a change in knowledge and attitudes about foods and exercise among preschool and elementary school students.
Centreville Elementary – Grow it, cook it eat it!, $1,980
Fairfax County
This project wiIl engage the school's community, students, staff, and families in sustainability efforts from garden to oven.
Farmwell Station Middle School – Electronic Triathlon for PE students in Middle School, $2,000
Loudoun County
This project will introduce 6th, 7th and 8th grade middle school students to 3 types of lifestyle sports in a fun, competitive atmosphere.
Featherstone Elementary School – Let's Get Running!, $1,931
Prince William County
The Girls on the Run program will help instill a love of running, great relationships with staff and peers, increased self-esteem, and good nutrition for our girls.
Lake Braddock Secondary School – Healthy Bruins, $2,000
Fairfax County
This project will increase student knowledge of healthy lifestyle choices and personal sense of well-being among 50+ middle and high school students.
Leesburg Elementary School – Leesburg Elementary's Girls on the Run Team, $2,000
Loudoun County
This project will increase physical activity among 20 (or more) 3rd, 4th and 5th grade girls by an hour long afterschool program twice weekly which encourages girls to build self-esteem through being active.
Marshall Road Elementary School – More Yoga for Students with Special Needs, $2,000
Fairfax County
For a third year, this project is designed to bring yoga and mindfulness to students with special needs.
Mt. Vernon Woods Elementary School – Healthy Panthers, $2,000
Fairfax County
This project provides opportunities for students from K-6 to participate in a variety of after school programs that increase physical activity and promote healthy eating.
PWCS - Community Garden, $500
Prince William County
Our community garden is a part of a rich curriculum for healthy lifestyles to promote caring for the Earth and our bodies through gardening. We have a specific focus in our special education department on cultivating independent healthy living choices for our students.
Saratoga Elementary School - Stallions Energized for Excellence Again!, $198
Fairfax County
This project will continue to increase physical activity for Saratoga Elementary students in grades 2 through 6 and their parents by providing them with a walking/jogging club before school to help increase mental alertness and readiness for the school day.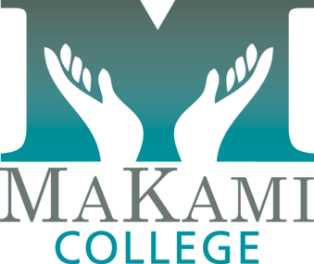 Selden's Landing Elementary School - Bike with a Book, $1,000
Loudoun County
The Seldens Landing Elementary "Bike With A Book" program aims to help students increase daily physical activity for K-5 students through the use of under-desk stationary cycles in the homeroom classroom.
T. Clay Wood Elementary School - Timberwolf Trekkers, $2,000
Prince William County
The Timberwolf Trekkers program was created with the goal to provide a free, safe and dynamic morning movement community to give students and their families a healthy jump start to their school days. We hope to expand the program to allow every student to participate at recess as well.
Taylor Elementary School - Cooking Up a Great Story, $800
Arlington County
This program will expose students PrK-5 to different foods, nutrition and cultures by reading children's literature about foods. Then students will discuss and learn about healthy food choices from the story and prepare a healthy snack or food to enjoy.
Westfield High School – Girls' Only Fitness Class (GOFC) at Westfield HS (WHS), $650
Fairfax County
The GOFC is an elective class for females only at WHS who want to learn the truth about nutrition & sugar, learn how to reduce stress, improve self-esteem, defend themselves, learn safety measures, find an activity that they can do for the rest of their lives to stay fit, and experience leadership opportunities.